The Rise of the VTubers - Like & Describe Podcast #1
438178
20480
01.12.2022
2983943721
35200000
620
01.01.1970
US
Welcome to the first-ever episode of Like & Describe, YouTube's official trends podcast! Each episode, you'll join host, MatPat, on a journey to find the little known stories behind YouTube's biggest trends. You'll get the inside scoop from creators and experts, while hearing insights you can't find anywhere else. In this episode, we explore the widespread community of virtual creators who call themselves VTubers, as in Virtual YouTubers, and how the pop industry in Japan led to an explosion of animated YouTubers worldwide. We'll hear from special guests and some of the most followed VTubers, 🤍GawrGura and 🤍MoriCalliope. As well as YouTube Insiders 🤍earnestp and Makoto Maeoka.
Кадры из видео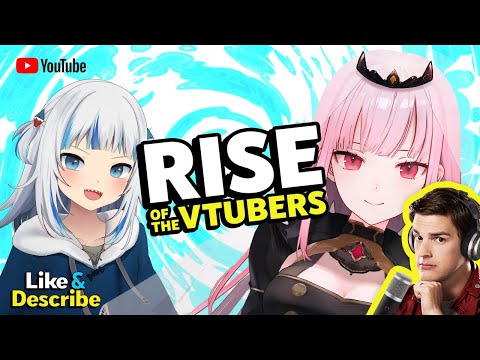 Комментарии пользователей:
Еще ни кто не оставлял комментариев...